Did you know that your genes are affecting your thyroid?
Whether you like it or not, genetic defects are at work in your body, directly or indirectly interfering with thyroid production.  In this enlightening and informative presentation, Dr Lynch and Dr Christianson delve into an area of medicine called 'methylation' and 'nutrigenomics.'
Be sure to inform your healthcare professional about this recording as they will not want to miss out on cutting edge thyroid research.
Full Video Presentation of MTHFR and Thyroid Disorders:

Nutritional Support:
Consider HomocysteX Plus for supporting riboflavin requirements and the MTHFR defect. Be sure to discuss appropriate dose with your physician.
Long Term Solution for your MTHFR Mutation and Thyroid
Now that you realize that MTHFR and your thyroid may be actually causing you side effects, I'd really like to see you get on a full program vs just supplementing.
Reading my book, Dirty Genes, will help you immensely.
You'll learn about MTHFR and how to use methylfolate in depth, yes, but you'll learn WAY more than that.
Empower yourself and take action the right way.
Dirty Genes is the guide you've been looking for.
It continues to be a bestseller month after month for good reason.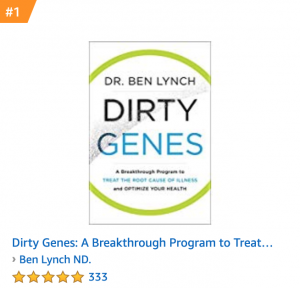 You'll see why once you pick it up and start reading 😉
—
Don't like reading books? Want to get more in depth and see how it all ties together?
Get access to the Dirty Genes Course where I discuss how food, lifestyle, environment, mindset and genetics are influencing how you're feeling – and how to deal with it all.
The Dirty Genes Course is where I bring in a lot of published research, translate it and make it actionable for you. It's an extension of the book, Dirty Genes. There is a lot of science, biochemistry and actual examples of how to use this stuff in your daily life.
Is it going to be over your head in terms of difficulty?
Absolutely not.
You'll learn a ton and you'll be amazed how easy it is to implement what you learn.